Leap Day in Nebraska City
February 29, 2020 @ 10:00 am

-

4:00 pm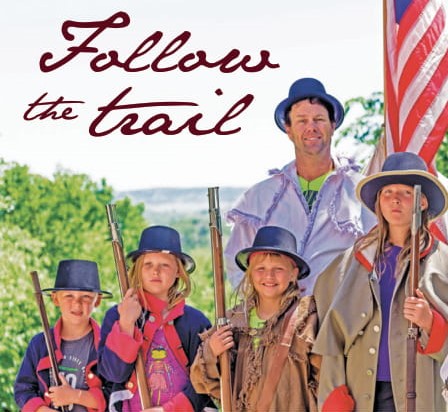 Walk the trails, visit the Earth Lodge, take pics of the kids dressed up in Lewis & Clark costumes…and we haven't even talked about the all the neat artifacts inside the museum!
Also happening in Nebraska City:
SPEND YOUR EXTRA DAY IN NEBRASKA CITY! Shop, eat, shop some more, visit a museum, see a hilarious barbershop show…there is so much to do, you should probably plan on spending the night.
The Kregel Windmill Factory Museum (1409 Central Avenue) in Nebraska City is open on LEAP DAY, Saturday, February 29, from 10 a.m. to 5 p.m. In addition to the super cool displays, the Kregel is in the middle of its annual Spring Silent Auction event! Check out their website at kregelwindmillfactorymuseum.org for a listing of all the items…or stop by!
Come to the Nebraska City Apple Corps' 38th Annual Spring Show February 29th at 2 p.m. and 7 p.m.Wirth Auditorium | Lourdes Central Catholic School | 412 Second Avenue | Nebraska City.  For tickets, find a Barbershopper, visit ac.mywebpad.net, or get them at the door!